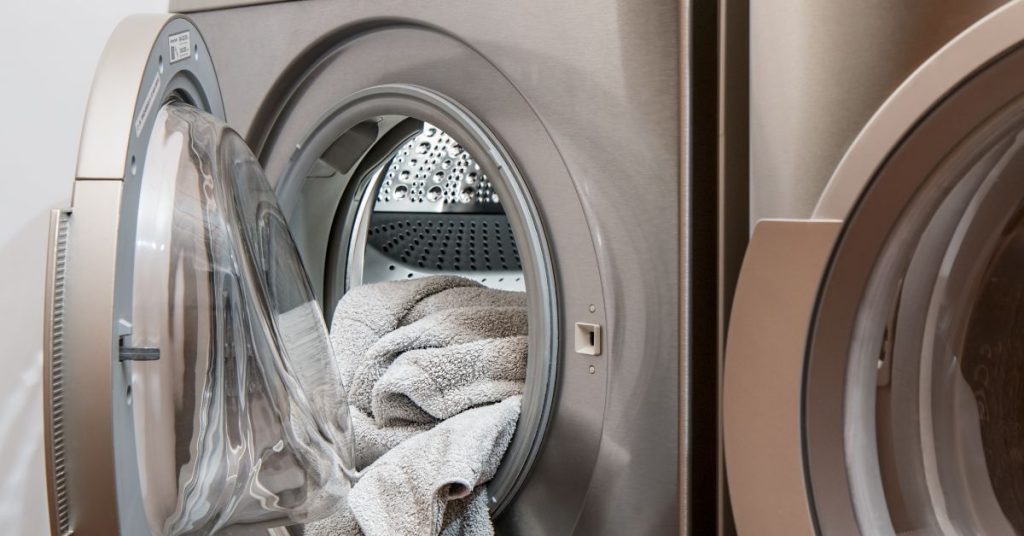 Finding the best heavy duty industrial washers for your business operations
In commercial laundry operations, efficiency, durability, and high performance are paramount. Whether you're running a laundromat, managing a hotel's laundry service, or operating a large-scale industrial facility, heavy-duty industrial washing machines are essential tools for maintaining a smooth and effective laundry process. These robust appliances are not only built to last but also contribute to energy savings and overall operational excellence. In this blog, we'll explore why heavy-duty industrial washing machines are the top choice for commercial laundromats and professional laundry operators.
With a legacy dating back to 1937, Tolon has dedicated itself to the mastery of fully automated industrial washer-extractors and an array of other commercial laundry machines that are designed to meet the rigorous demands of commercial laundry operations. These machines have cutting-edge features and technology, ensuring optimal performance, efficiency, and durability. Tolon's washer-extractors come in various capacities and configurations, making them suitable for various industries, from hotels and laundromats to healthcare facilities and more.
UDS is proudly one of the very few Australian importers, suppliers, and maintenance service providers of Tolon equipment. If you want to know more about Tolon machines, please visit this blog post.
Tolon Washer Extractors 10, 15 and 18kgs
Tolon's Washer Extractors in 10, 15, and 18 kg capacities combine energy efficiency and exceptional performance within a sleek and compact design. This washer is the perfect choice for smaller to medium-sized operations or handling lighter laundry loads with unparalleled proficiency.
Learn more about it at:
Tolon Washer Extractors 24, 28 and 40kgs

The Tolon Washer Extractors, available in 24, 28, and 40 kg capacities, represent the pinnacle of industrial laundry technology. These machines are tailored to meet the specific needs of medium-sized operations, offering efficiency, heavy-duty performance, and unwavering durability. Designed to withstand the test of time, they are not only built to last but also prioritize energy-saving practices, making them an eco-conscious choice. Whether serving the needs of bustling commercial laundromats or the meticulous demands of professional laundry operators, Tolon's Washer Extractors in these sizes are the epitome of high-performance laundry solutions.
Learn more about it:
Tolon Washer Extractors 60 and 110kgs

The Tolon Washer Extractors 60 and 110kgs are high-performance machine that is engineered to endure the rigors of round-the-clock operation, even in the most demanding of environments. Featuring a compact and space-saving design, these washer-extractors also offer the flexibility of an optional coin-operated system for added convenience.
Learn more about it:
Tolon Washer Extractor 110kgs.
Key features and benefits of Tolon washer-extractors
Freestanding, high-spin washer

Large loading and unloading doors with up to 180 degrees opening angle for easy access

Choice of liquid and powder detergent in 3 or 6 compartments frontal dispenser

Standard equipped for automatic soap dosing

Drum and tub, as well as front and top panels made of robust and durable high-quality Stainless Steel

Maximum efficiency in tight spaces

Instant overview of machine status with the smart indicator light

High-flow inlet valves for faster filling

Accelerometer for perfect balancing

Easy operation with highly flexible and freely programmable control

Ceramic-coated shaft for longer life due to less friction on sealing surfaces

Options available include- dual heating ( electric & steam), an extra inlet valve for soft water, a second drain valve for water recovery, and more
Need a commercial-level laundry press for your operations? 
Check out Unipress Shirt and Finishing laundry equipment here.
Need a quality dry cleaning machine for your operations? 
Check out Italclean dry cleaning machines here.
Need help selecting the right dry-cleaning machine or equipment for your operations?
In business for over 25 years, Universal Dry Cleaning Solutions (UDS) has established its reputation as a leading Australian end-to-end laundry solutions specialist and machinery importer.
We've become a preferred partner of choice for hundreds of small and large commercial laundries, dry-cleaners as well as national hotels and institutions across Australia.
From the design and selection of machinery, spare parts replacement, and consumables supply to providing qualified training and maintenance, we can expertly help you operate your business or facility.
Contact us today for a no-obligation consultation.
Useful links:
Commercial Laundry Supplies and Equipment Melbourne
Commercial Laundry Solutions and Equipment Queensland
Commercial Laundry Supplies and Equipment Adelaide
Commercial laundry Equipment Perth SA
Commercial Laundry Equipment Hobart